The
Summer event
started yesterday! Check back
often
for awesome reviews and giveaways!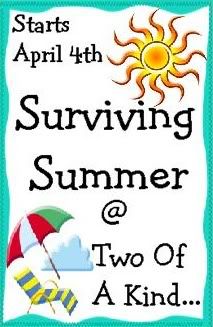 Got Giveaways? Link up! It'd be great if you could tweet about this link up or post my banner on your blog.
Check out my giveaways while you're here!
Step2 Extreme Coaster($300 ARV) 5/2
Wilton Easter Baking Prize Pack 4/11
Twilight Music Videos And Performances DVD OR Blu-ray - FOUR WINNERS 4/18
Chuggington Wooden Railway Starter Kit 4/18
Tonka Chuck & Friends "Big Air Dare" DVD 4/18
Clorox ToiletWand PRIZE PACK 4/11
Marineland 10 Gallon Fish Tank ($100 ARV) 4/11
The Little Engine That Could DVD 4/11 THREE WINNERS
No Affiliate Links. Link up to your giveaways, NOT other posts or your linky.
Please link to the specific post for each giveaway-NOT just your blog! I will delete your link if it does not go directly to the giveaway.
***CLICK HERE for my Daily List of blogs with giveaway linkies.***