My baby turns 3 today. Isabella turns 1 on Wednesday. This all means that the
Princess/Pirate Birthday Party
event starts SOON! Make sure you've grabbed the button and don't miss it!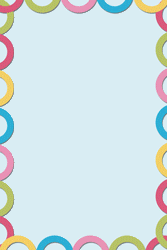 Please feel free to link up to as many of your giveaways as you'd like. If you linked up last week and your giveaway is still going on, please link up again!
If you could let other people know that I'm doing this, I'd really appreciate it. It's not mandatory, but it would be great if you could add my button to your blog or send a tweet out to get people here and post their giveaways.
Check out my current giveaways while you're here!
Area Rug
(up to $200 value) from FloorMall.com
SootheTime Snooze Sack
ShooShoos Baby Shoes
Flirty Diva T-shirt Of Choice
Namaste Handbag Of Your Choice
Please link to the specific post for each giveaway-NOT just your blog! I will delete your link if it does not go directly to the giveaway.
***CLICK HERE for my Daily List of blogs with giveaway linkies.***