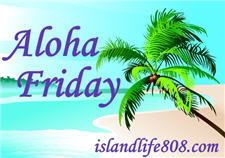 It's Aloha Friday over at
An Island Life
! Answer my question and make sure you post one on your blog! After that, go relax because today is Friday!!
My question for this week is:
Do you/Did you like roller coasters?
I don't like roller coasters that have a big drop. I hate that feeling of falling-BUT I don't mind them if they have a spin as it drops-it doesn't feel as bad.