I simply can't believe that my baby will be 6 months old in just over a week. It's really hit me this past week how big she actually is. She used to take up this tiny spot while I was feeding her, now her legs hang way over the side. I miss the tiny baby stage, but I look forward to everything still to come.
Can you tell that I REALLY enjoy having a girl? It turns me into a 6 year old child playing dress up. :)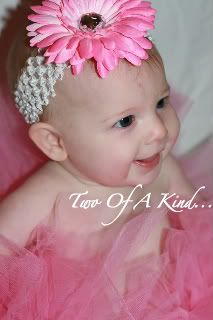 If you have a Wordless Wednesday on your blog, leave your link here so I am sure to visit!
For more Wordless Wednesday go check out
5 minutes for mom
and
7 Clown Circus
!