My mom placed her Mountain Dew bottle on Isabella's car seat when she got her out of the car on Friday. Isabella immediately started trying to get the bottle so she could chew on it. We laughed at her for 20 minutes as she got it closer and closer to her mouth.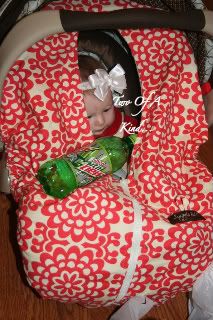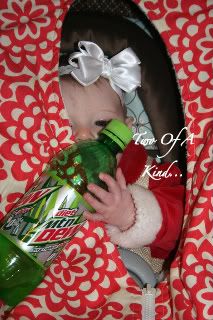 If you have a Wordless Wednesday on your blog, leave your link here so I am sure to visit!
For more Wordless Wednesday go check out
5 minutes for mom
and
7 Clown Circus
!