I hope you all have had a great week. Two of my aunts were in town for Christmas so I was MIA to spend time with them and the rest of my family. We had a great time and ate way too much. I'm still not going to be around as much due to the fact that I need to put my house back in order. One of the kids may even have to move out so that I can fit all of the new toys and randomness in my house!
Here are a few pictures from the past few days.
This is my "You Might Be A Redneck If..." picture. We piled up in the back of hubby's truck to go look at Christmas lights.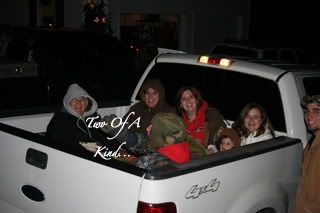 Christmas Eve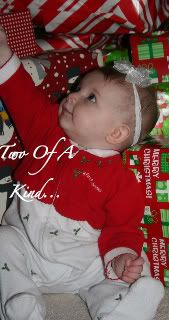 Christmas Morning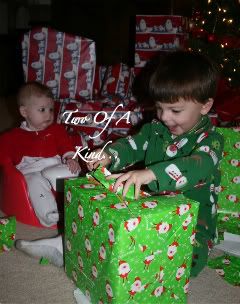 She was all about the paper. The Prince Lionheart BebePOD was perfect for her to sit in and open her presents.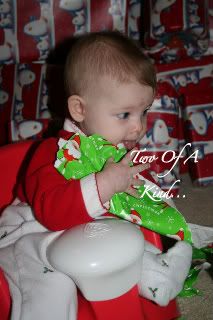 I made a Santa cake with the cake pan that I won at
Sitting On The Mood Swing...
to take to the nursing home where my Grandma is on Christmas day. I forgot to take a picture of it after I was completely done, but I was pretty close to being done here.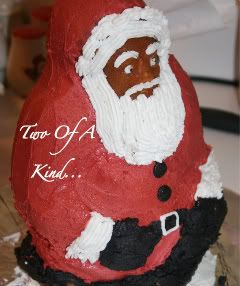 I wanted to try and get a family picture yesterday and this is the best out of the bunch.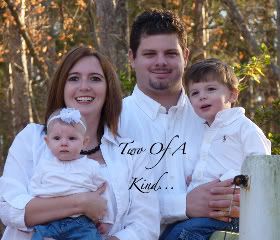 Did you write a post about your holiday fun? If so, link up so that I don't miss it!