You'll never see me without a camera close by. My philosophy is to take as many pictures as possible because you can always delete the bad ones. I want to capture as many memories as I can so that we can always look back at what was going on during any stage in our lives.
Casio
has a fantastic selection of cameras that I can use to capture my memories. Casio was established in 1957 and markets calculators, keyboards, digital cameras, business projectors, disc title and label printers, watches, cash registers and other consumer electronic products.
Casio sent us the
Casio Exilim EX-S12 Digital Camera
in silver.
The EX-S12 utilizes 12.1 megapixel resolution with up to 3X optical zoom and 4X digital zoom. It is incredibly small at just 3.7 inches wide, 2.1 inches high and .6 inches thin and only weighs 3.9 ounces. There is an easy to see 2.7" LCD monitor on the back. The EX-S12 has several amazing features such as Dynamic Photo, Best Shot Mode, HD Movie, Make-Up Mode, One-Button Video, and much more.
I have been looking for a small camera to keep with me at all times. I normally use a digital SLR and it is just not practical to carry it around every time that I leave the house. I bought a small hard case for the Casio Exilim EX-S12 and keep it in my diaper bag so that I never miss a moment!
The Exilim EX-S12 has 41 Best Shot Modes. Below is a picture of the first few modes that you can choose from. Not only does it tell you the name of the mode, it also shows a sample picture so that you can choose the setting that looks like what you need. If you will need to change the mode often or don't know what mode to choose, you can select Auto Best Shot. The camera will automatically decide which mode you need to be in. The only problem that I have about Auto Best Shot mode is the noise it makes while switching modes. It is a scratching noise and sounds like it is trying to focus over and over again.
The Make-up Function can make adjustments to smooth skin in images and soften facial shadows caused by sunlight, creating beautiful photographs of people's faces. You can choose from one of twelve levels of skin beauty using different strengths of image processing and see how it looks on the LCD screen before taking the picture.
Once you take a picture, you have even more options. The EX-S12 allows you to view a slideshow on the LCD screen or do a multitude of other things to the pictures such as flipping them, reducing red eye, adjusting brightness, and much more.
I had never heard of
Dynamic photo
before this. As the website states, thanks to the high-speed image processing capability of the new engine, a moving subject can be cut out of a number of images that have been shot and combined with a different still shot that forms the background. I have tried to get Evan to cooperate and let me do this, but we only succeeded once and it was a bad shot. You have to shoot the subject while they are moving and then they have to get out of the picture.
You then shoot the background in exactly the same spot without the subject. It will take the background out of the moving picture and leave you with just the subject. If your next shot of just the background isn't in exactly the same spot, it says recognition failed and it doesn't work. Having a 2 year old as the subject doesn't work very well and I always end up moving the camera.
You take a picture of whatever you want the new background to be and position the moving shot where you want it.
Here is an example of how it is supposed to work.
Taking a video in HD couldn't be easier. I just whip out the camera and push the red record button. I never waste any time by trying to find the right mode. Just by pushing the button, I can record HD movies at a size of 1280x720 pixels.
I have been very pleased with this camera. I don't expect the pictures to have the same quality as my SLR, but it has exceeded my expectations. It can be hard to take a clear picture of a moving 2 year old, but I have been able to with this camera. It takes up almost no space in my diaper bag and I can depend on it to take quality pictures. We went to the zoo the other day and my husband used the SLR while I used the Exilim EX-S12 so that we would could capture shots from different points of view. Here is a variety of pictures that I have taken with the Casio Exilim EX-S12.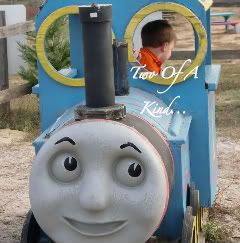 It is almost impossible to get a self shot with an SLR. With the Exilim EX-S12, there is even a self portrait mode!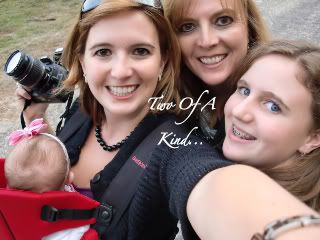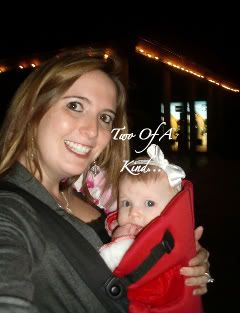 Buy It!
You can purchase the
Casio Exilim EX-S12 Digital Camera
for $173.20(normally $229.99) right now on
Amazon
.
This was not a paid post and honest opinions were used. The opinions are solely my own and may vary from others. Thank you to Casio who supplied the product for review.