I decided to take a look at some of my pictures from exactly 1 year ago. Evan was just 16 months old and we were about to find out that I was pregnant with Isabella. It makes me sad to think how big he looks now compared to a year ago.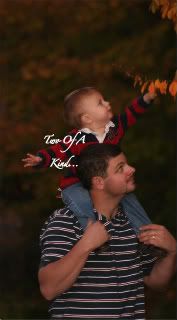 If you have a Wordless Wednesday on your blog, leave your link here so I am sure to visit!
For more Wordless Wednesday go check out
5 minutes for mom
and
7 Clown Circus
!