My baby girl is growing up WAY too fast. Here she is at 1 day old:
Here she is at 9 weeks old(she's 10 weeks today)wearing the same outfit: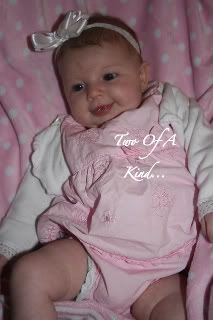 Can someone PLEASE slow down time? I love being around for every milestone, but those milestones are coming too fast!
If you have a Wordless Wednesday on your blog, leave you link here so I am sure to visit!
For more Wordless Wednesday go check out
5 minutes for mom
and
7 Clown Circus
!