I'm out of town right now so I'm using a pictures that I sent my mom last week. The quality is bad since I sent it through an email, but you get the idea.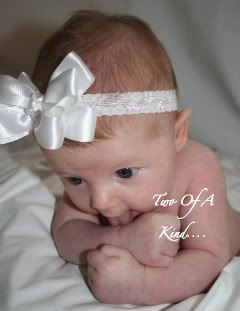 Ever wonder what is going on behind the scenes of a photoshoot? THIS is why I don't get as many pictures of Isabella.
If you have a Wordless Wednesday on your blog, leave you link here so I am sure to visit!
For more Wordless Wednesday go check out
5 minutes for mom
and
7 Clown Circus
!