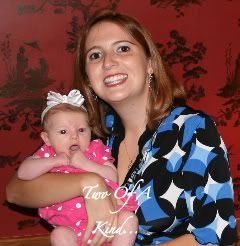 It's not very often that I'm actually IN a picture...I'm always the one taking them. This was taken last week at my brother's birthday party. LOL-it looks like Isabella was hungry.
If you have a Wordless Wednesday on your blog, leave you link here so I am sure to visit!
For more Wordless Wednesday go check out
5 minutes for mom
and
7 Clown Circus
!