My brother is turning 18 tomorrow and my aunt came in last week to celebrate. Since I made a cake on Thursday for
class
, we just used it as his cake this weekend! I'm making him his own cake this coming weekend.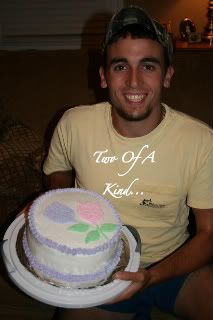 If you have a Wordless Wednesday on your blog, leave you link here so I am sure to visit!
For more Wordless Wednesday go check out
5 minutes for mom
and
7 Clown Circus
!