As I've told you before, we are huge fans of VeggieTales at our house. These DVDs keep Evan entertained and aid in teaching him important life lessons.
Thanks to
Family Review Network
,
VeggieTales
sent us a copy of VeggieTales: Minnesota Cuke And The Search For Noah's Umbrella for review.
Minnesota Cuke is on the search for Noah's famous ark when he learns of a mysterious and powerful umbrella – and a clever villain who wants it for his own schemes. Will Minnesota have the confidence to face the challenges and keep searching – or will all hopes of finding the ark be washed away for good?
As always, VeggieTales did a fantastic job of bringing my family together. Not only does it hold Evan's attention, my husband and I really enjoyed it as well. It teaches that you need to have confidence in yourself no matter how much people laugh at you. Even as adults, it is sometimes hard to remember that you need to do what is best for you no matter what other people think. Sometimes the RIGHT choice isn't always the most popular.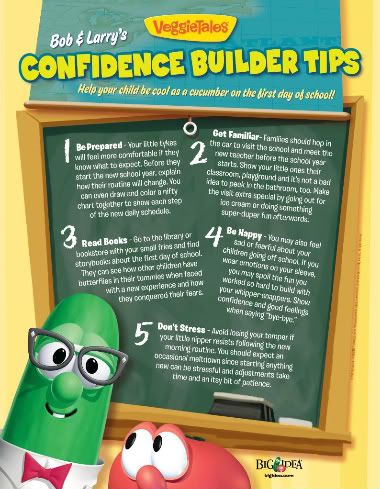 Just like in Indiana Jones(Minnesota Cuke-I love it!), we were kept in suspense and couldn't wait to see what was gong to happen. As always, there were many silly songs that Evan enjoyed dancing to. We always get a big kick out of him humming along to the music and dancing around the living room. We've watched the Sing Along With Larry bonus feature several times in the past few days.
If you are looking for a DVD that is good for the whole family, you should definitely get VeggieTales: Minnesota Cuke And The Search For Noah's Umbrella. You can preview the trailer
here
.
Buy It!
Minnesota Cuke And The Search For Noah's Umbrella
came out in August and you can purchase it for $12.99 on Amazon.
This post was written for Family Review Network as part of a program for Big Idea, who supplied the DVD for review.