Isabella is THREE weeks old today and still sleeps all the time. Even when she's awake, she's a very calm and quiet baby.
And this is what Evan does. He pesters her. I think he wants her to play with him and doesn't understand why she just sits there. I hate to tell him, but that time will come and he'll be wishing she were sleeping again!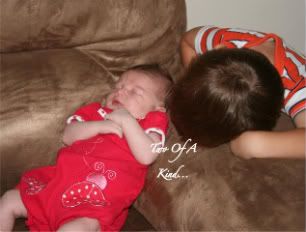 For more Wordless Wednesday go check out
5 minutes for mom
and
7 Clown Circus
!