I enjoy finding websites that carry a large variety of products. Skipping around from website to website finding clothes and products for different family members takes a lot of time. Being able to view clothes and toys for both children in one place saves me from having to search.
Kibbn
is a website that has a little bit of everything for both boys and girls. They even have a large selection of
items for mom
. There are
clothing items
for children 0-6 as well as a fantastic variety of
baby gear
. This is a great website to visit from the time you find out your pregnant until your children are in school. With free shipping on orders over $100, this is a one stop shop!
Kibbn sent me their Just 4 Mom Gift Set. It includes the
Belli Pregnancy Gift Set
and the
Belly Bandit Couture
.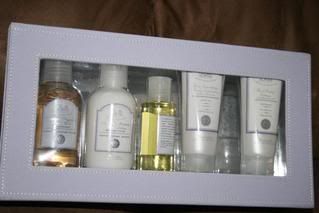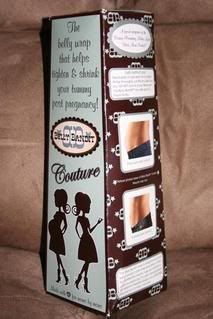 I was immediately impressed because they took the time to wrap the products and I felt like it was my birthday! I can tell that this company takes the time to make sure that their customers are happy.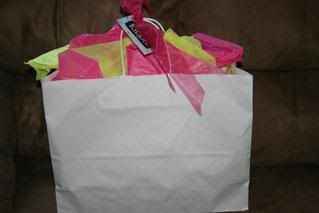 They sent them to me a few months ago and I was able to use the
Belli Pregnancy Gift Set
for the last two months of my pregnancy. This amazing gift set includes 4 oz. sizes of Pampered Pregnancy Body Wash and All Day Moisture Body Lotion as well as 2 oz. sizes of Elasticity Belly Oil, Skin Smoothing Body Exfoliator, and Foot Relief Cream.
Being able to be pampered while pregnant was amazing. I have a 2 year old and my feet and legs were extremely swollen. I would get hubby to use the Foot Relief Cream on my legs and they would feel so much better afterward. Between the oil and the lotion, I was able to keep my skin looking and feeling smooth. My skin was always so itchy during pregnancy and this made it where I didn't itch. I wish I would have had the set from the beginning of my pregnancy. I think this is a product that all women should get when they find out their pregnant.
I started using the
Belly Bandit Couture
two days after Isabella was born. The Belly Bandit is an abdominal compression wrap that is designed to help bring your body back to normal faster. It is supposed to minimize swelling, add support after a C-section, and minimize stretch marks. When it needs to be cleaned, the Belly Bandit has to be washed by hand. With a new baby, having to hand wash it isn't really accommodating. You're supposed to wear it every day and only take it off to shower so it really needs to be washed.
I asked for it in a medium. I was worried about sizing and thought I may be too big, but it fit great! My back had been hurting and it immediately gave me the support I needed and made it feel better. I looked more slim and my clothes fit better. It really gave me a boost of self confidence. It says that you'll be able to wear it under clothing without anyone noticing. I was able to wear it under loose fitting clothes without being able to tell, but you could see it when wearing anything that fit tighter. I wore it with a black shirt and you could see part of the front where the Velcro meets together.
I think wearing the Belly Bandit will help correct your posture and make it where you keep your stomach held in. Even though I don't always wear it when I go out, I wear it at home and I really do think that my belly is going down faster than it did with Evan. It's been exactly two weeks since I had Isabella and I can fasten my jeans without wearing the Belly Bandit that I was wearing before I got pregnant!
These two products make a fantastic gift for pregnant mommies. We are all self conscious and wonder how long it will take to get our bodies back. The Belli Pregnancy Gift set will help prevent stretch marks and keep mommy's skin glowing and hydrated. After she has the baby, the Belly Bandit will help her tighten and shrink her tummy so she feels better about herself. There is nothing better than a happy new mom!
While you're there, check out their section for
gifts under $30
. I really like these Melissa and Doug Emergency Cars!
Buy It!
The
Belli Pregnancy Gift Set
is $42 and the
Belly Bandit Couture
is $55.95.
Shipping is free on orders over $100!
Win It!!
Kibbn is giving one of my readers the Just 4 Mom Gift Set which includes the Belli Pregnancy Gift Set and the Belly Bandit Couture!
To enter, visit
Kibbn
and tell me another product that they carry.
This is required and must be done before the extra entries count!EXTRA ENTRIES!
You can do any of these things for an extra entry. Make sure to leave a separate comment for EACH thing you do.
1- For TWO extra entries, Subscribe to my blog via email.
2- For TWO extra entries, blog about this giveaway and link it back to this post and
Kibbn
.
3- Follow me on
twitter
AND Tweet about this giveaway.
You can Tweet once a day for an extra entry every day!
You can copy and paste:
Baby Bash Giveaway #34- Belly Bandit AND Belli Pregnancy Gift Set from @Kibbn @twoofakind http://bit.ly/gC0Kq
4- Follow Kibbn on
Twitter
.
5- Become a fan of Kibbn on
Facebook
.
6- Follow my blog via google friend OR in a reader.
7- For FIVE extra entries, purchase any product from
Kibbn
before the end of this giveaway.
8- Enter the
Chic Tots Giveaway
.
Contest ends at 11:59pm EST on September 14th when I will draw a winner at random. PLEASE leave your email address if it is not visible on your profile. I will notify the winner and they will have 36 hours to respond!
Open to US Only!