Baggino
was pleased with the turnout from the
Diaper Bag Giveaway
and wanted to give my readers a chance to make any purchases without having to worry about shipping.
You can use the promotion code, FREE SHIPPING until August 7th.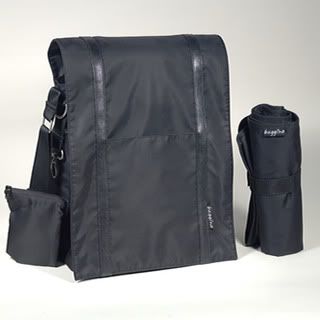 Baggino
has the Learner's Bib, The Combination Diaper Bag/Changing Belt, and now a NEW product! Be sure to check them out and use your free shipping code.