When searching for baby gear, moms like to do their research. We want to make sure that we're spending our money on products that are reliable. I enjoy trying out new name brand products because they usually take a different approach and have an updated look. Sometimes I'm able to find a name brand that has been around for a while that comes up with a new, fresh look.

BABYBJÖRN
is a "tried and true" company that has been around since 1961. Their mission is to make everyday life easier for parents and children. What I really like about BabyBjorn is that they are dedicated to style as much as they are function. I don't want just any baby product, I want one that is stylish AND practical.
BABYBJÖRN sent me their
Baby Carrier Original Spirit
to use with our new baby.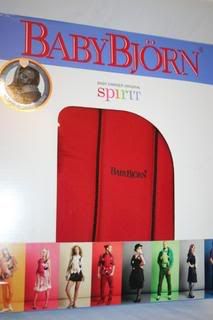 Even though their carriers have been around for 35 years, they are celebrating by introducing 8 brand new, rich colors. I had the hardest time choosing which color I wanted! They did a great job in selecting the new colors and I was finally able to decide on the Red Heart Color. As in the past, the BABYBJÖRN Baby Carriers are ergonomically correct for the baby as well as comfortable for the person carrying the baby.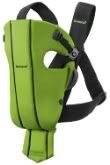 I love that you can place your baby in this carrier from day one. Many carriers don't allow you to put the baby in it until they can hold their head up or are at least larger than a newborn. The BABYBJÖRN Baby Carrier is for babies 8lbs to 25lbs. When baby is old enough to hold their neck up, the head support can just be folded down so that the baby can be facing forward if they want to look around.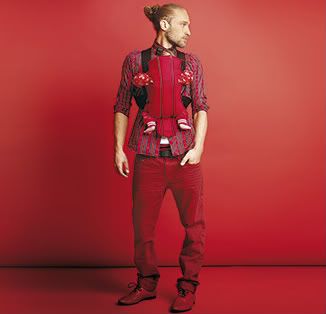 Since Isabella isn't here yet and I'm HUGE pregnant, I haven't been able to put the carrier on and can't show you step by step pictures on me. If you click
HERE
, you can see easy instructions and pictures on how to correctly use the carrier. It is incredibly easy and shows you how to use with a smaller baby and then with a baby who wants to face outwards.
I am excited to use the carrier with Isabella because the design is fantastic. It can fold small so it doesn't take up much room. I never used any carriers with Evan because I thought most baby carriers were an eye sore. I think I would have gone out more if I could have held him closer. He always wanted to be held and it was hard for me to do the things that I needed to do and carry him.
Another one of my favorite features is that the BABY BJÖRN Baby Carrier can be washed in the machine! I don't have to worry about it getting dirty and then having to put my baby in it.
The only possible con that I can think of is that you can only use this to carry babies in front. You can have the baby forward facing or facing towards you, but I know some parents like to carry their children on their back or hip when they get larger.
BABYBJÖRN carries several other products. One product that we'll be needing soon is the
BABYBJÖRN Potty Chair
.
It looks like the most comfortable potty seat that I've seen. The BABYBJÖRN Potty Chair has a high back support and comfortable armrests. It offers a lot of legroom and has a high splashgaurd that is easy to remove, empty, and clean.
Buy It!
You can purchase the
BABYBJÖRN Baby Carrier Spirit
for $79.99 and the
BABYBJÖRN Potty Chair
for $27.99 at BabiesRUs.
Win It!!
Baby Bjorn is giving one of my readers a BABYBJÖRN Potty Chair!
To enter, visit
BABYBJÖRN
and tell me another product that they carry.
This is required and must be done before the extra entries count!EXTRA ENTRIES!
You can do any of these things for an extra entry. Make sure to leave a separate comment for EACH thing you do.
1- For TWO extra entries, Subscribe to my blog via email.
2- For TWO extra entries, blog about this giveaway. Be sure to link back to this post and
BABYBJÖRN
.
3- Follow
@twoofakind
on twitter AND tweet about this giveaway!
You can tweet once a day for an extra entry every day!!
You can copy and paste:
Baby Bash Giveaway #21- BABYBJÖRN Potty Chair @twoofakind http://bit.ly/kgJhP Open to US And Canada
4- Follow my blog publicly.
5- Add my blog to your Technorati favorites and leave your Technorati user name.
6- If you are a fan of BabyBjorn, become one of their
believers
.
Contest ends at 11:59pm EST on August 10th when I will draw a winner at random. PLEASE leave your email address if it is not visible on your profile. I will notify the winner via email and they will have 36 hours to respond!
Open to US And Canada!