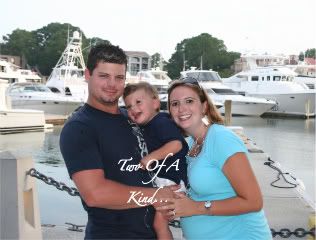 This will probably be one of our last "family pictures" with just the three of us! Sure it was HOT(100 degrees) and we LOOK hot, but it is so hard to get a picture where we're ALL looking toward the camera and Evan is smiling!
NOW, for comparison-This is our family picture from last year. It was taken in August right around Evan's 1st birthday.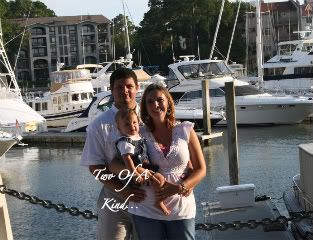 And just for fun-here are my two favorite men!
I'll post more beach pics soon!
For more Wordless Wednesday go check out
5 minutes for mom
and
7 Clown Circus
!