The other day I was on the computer(surprise, surprise) and I look over and see this.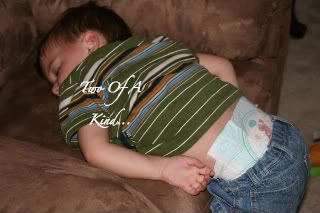 Then we went to wake him up to go to leave for the beach early in the morning last week and we find this.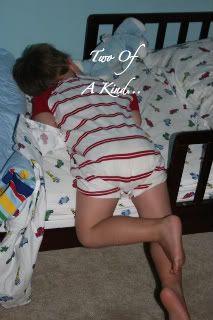 Crazy kid!
For more A Thousand Words Thursday, check out
Cheaper Than Therapy
!