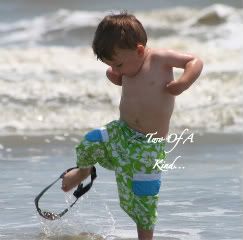 I'm not really sure how my husband's sunglasses survived our beach trip last week. I didn't even realize I had a picture of him torturing the sunglasses-but I did!
And those swim trunks are from the
Tuga giveaway
.
For more Wordless Wednesday go check out
5 minutes for mom
and
7 Clown Circus
!