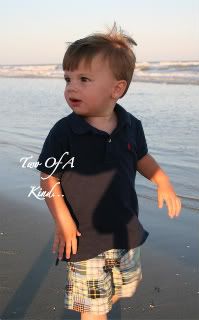 I wanted to go down to the beach late in the afternoon and take pictures of my son right before we went home.
HE wanted my husband to play in the water. He didn't care that our car was packed and we were leaving. He DEFINITELY didn't care that I wanted to take pictures!
For more Wordless Wednesday go check out
5 minutes for mom
and
7 Clown Circus
!