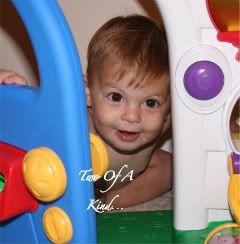 This picture was taken this past August. He used to play Peek-A-Boo with this house all the time. He was doing the same thing through he window yesterday and it made me go back and search for pictures of him when he used to play with it more.
For more A Thousand Words Thursday, check out
Cheaper Than Therapy
!