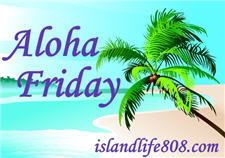 It's Aloha Friday over at
An Island Life
! Answer my question and make sure you post one on your blog! After that, go relax because today is Friday!!
My question for this week is:
Do you do anything special on Mother's Day or is it just another day?
We don't really do anything special. We go to church and that's about it. I'm sure we'll go over to my mom's house and give her presents too, but nothing other than that!