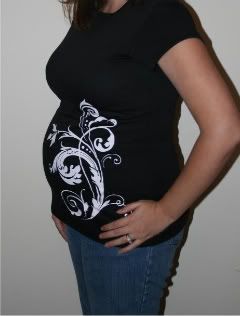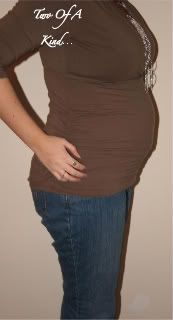 I was taking the first picture yesterday for an upcoming post on
JellybeanApparel
(HINT:for Mother's Day Event) and realized that I hadn't done "belly pics" since 16 weeks. So the first one is me at 23weeks3days and the second one is 16weeks.
PS-that is a shadow behind me in the first one-just wanted to point that out because I'm already big...I don't want to look even bigger! LOL! Also, can you tell that I have no clue what to do with my arm?
For more Wordless Wednesday go check out
5 minutes for mom
and
7 Clown Circus
!