We are huge VeggieTales fans at our house. They help reinforce favorite bible stories and teach our family so many amazing lessons.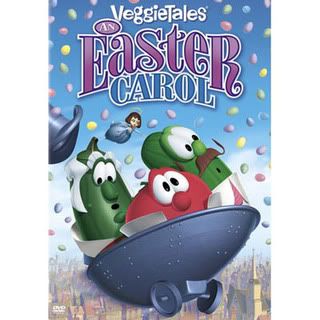 Thanks to
Family Review Network
, we received
VeggieTales An Easter Carol
.
An Easter Carol is about Ebenezer Nezzer believing that Easter is all about plastic eggs and candy! He took his Grandmother's last words the wrong way and needs to learn the true meaning of Easter.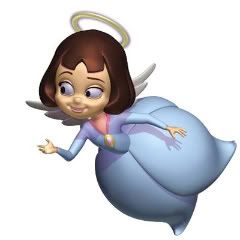 This movie was inspired by the Dickens' Classic, A Christmas Carol. Take a journey with Nezzer as Hope(a music box angel), Bob, and Larry have to talk some sense into him in just one night. He must learn why Christians have always celebrated Easter.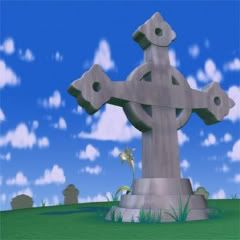 Our Thoughts
An Easter Carol portrays the true meaning of Easter while capturing your attention with the adorable characters. This story is told in such a way that children(and adults) will remember its lessons. Sometimes its hard to explain the bible to children, but VeggieTales provides an easy tool to educate them on different stories.
As always, this VeggieTales DVD is packed with extra features for the whole family. My son loves music so the Karaoke was a big hit. He just sort of hums along, but its absolutely adorable watching him dance.
This is a movie you will want your family to watch every Easter.