This will be my last Totally Talented Tuesday. There aren't many of you that play along, so there really isn't a point in posting it. I figured I'd go ahead and post one today for those of you that may have planned a Totally Talented Tuesday post.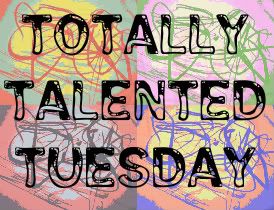 Talent can be anything from anyone you know! Did your child do great at baseball this week? Did you create a new scrapbook page? Post about it! To read more, click
HERE
My husband cut the grass on Saturday. Evan had a blast following him around with HIS lawnmower! It was so cute!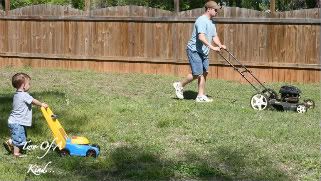 Now post about the talent in your life on your blog and leave a link to the post on Mr. Linky!