I can't stress enough how important I think reading is. We have been reading with Evan since he was a tiny baby and now he loves books.
Thanks to Team Mom, we received two new books by
Leslie Patricelli
. Leslie has a series of 7 adorable books available for children. Her books are so much fun with their silly illustrations.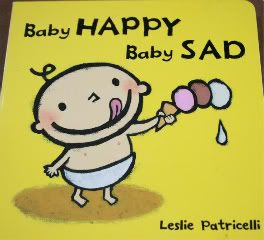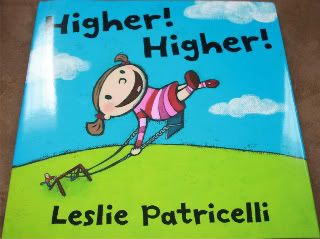 Not only will your child enjoy reading these books because of the comical approach that Leslie takes, but they will come away from these books learning something.
My son really enjoyed Baby Happy Baby Sad.
There is a lot of talk about babies right now with his little sister being due in only a few months so he loves to point out babies everywhere. This book is targeted for toddlers ages 1-3 which is perfect for him. We haven't really talked much about emotions and this book is helping him to learn happy and sad. When he is crying, I am sure to say something about him being sad and I think he understands from the book.
The illustrations are fantastic. It makes you laugh and feel sorry for the baby all at the same time. We really enjoy going on the journey that shows us what makes baby happy or sad.
Higher! Higher! is a book all about imagination for children 2-5.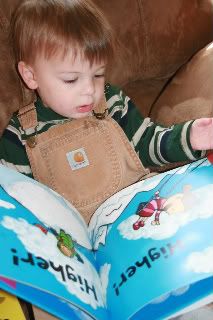 With Higher! Higher!, your child will go on an adventure with a little girl as her swing takes her to new heights. You can explore the pages with your child as she shows different scenes that continue to go higher. You even meet an alien when you reach outer space.
Since reading this book, our son now tells us higher when he's swinging. I wonder if he thinks he's going to meet some birds if he goes just high enough.
If he's learning this much from these two books, I can't wait to read the rest of her books to him!
Buy It!
Baby Happy Baby Sad retails for $6.99 and Higher! Higher! retails for $15.99 and just came out in March. Both books are available for sale through
Candlewick Press
.