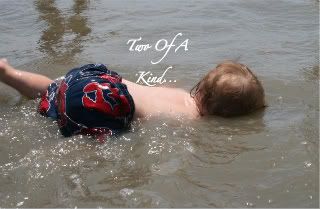 My little man LOVES the water! This summer he would crawl right into the waves at the beach. This was the first time he was in the beach this past summer and I was taking a bunch of pictures as he was crawling into the waves. I happened to be taking a picture right as he went under for the first time! I was worried that he would be scared, but NOPE, he just kept playing around in the ocean!
For more Wordless Wednesday go check out
5 minutes for mom
and
Extraordinary Mothers
!