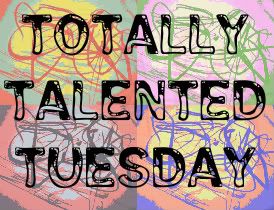 I hope everyone can join in and link up with Mr. Linky at the bottom of this post to show off the talent in your house! Just post about the talent going on around you on your blog!
Talent can be anything from anyone you know! Did your baby learn how to sit up this week? Did you write an amazing blog post? Post about it! To read more, click
HERE
!
In this picture, Evan is holding Rocky's Bumper and is about to throw it. He has watched his daddy do this several times every day. Starting this weekend, HE throws Rocky's bumper EVERY time we go outside. LOL, poor Rocky-the bumper only goes a few feet so he has nothing to really chase after!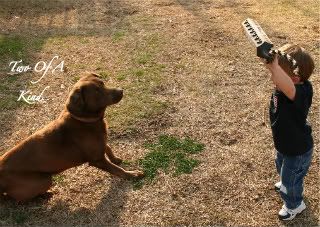 Now post about the talent in your life and leave a link in Mr. Linky!