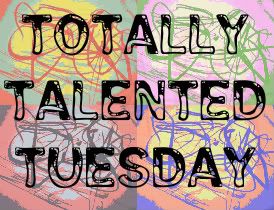 I hope everyone can play along and post on Mr. Linky at the bottom of this post to show off the talent in your house! Just post about the talent going on around you on your blog!
Talent can be anything from anyone you know! Did your baby learn how to crawl this week? Did your little all star have his or her first game this week? Post about it! To read more, click
HERE
!
Recently, every time I get a new review item in, my little man searches the box for bubble wrap. He figured out all by himself that you can step on it and it makes noise.
This past week Kristen from
Savannah Jack's
sent him Big Brother scrubs in a size bigger. She was so sweet to make sure he had something that will fit well for the day that the new baby gets here! As soon as the box showed up, he grabbed the bubble wrap and threw it on the floor to stomp on!
Now post about the talent in your life and leave a link in Mr. Linky!