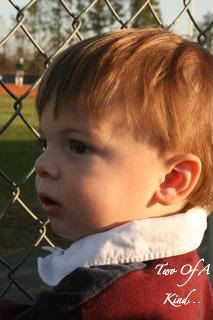 You're likely to see many more pictures at the ball field this summer! This is my little man watching my brother play baseball last night. My brother plays for his HS team and then a few different traveling teams during the summer and fall.
For more A Thousand Words Thursday, check out
Cheaper Than Therapy
!