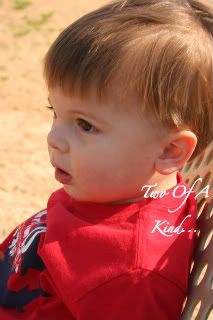 My little man was having a good time playing at the park but then some older kids came and started playing on the playground. He decided to take a break and check them out from the bench. After a little while, he was fine and went to play with them...but he had to check them out first!
For more A Thousand Words Thursday, check out
Cheaper Than Therapy
!