I have been meaning to participate in I ♥ Faces for the past few weeks and I just keep forgetting! I made it in time this week!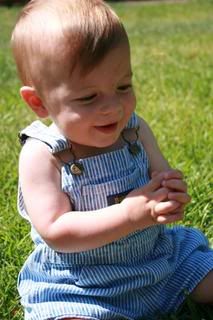 The theme for today is GREEN! This is a picture of my little man from just over a year ago that I took in our backyard.
Click here
to view the I ♥ Faces kids category entries and
click here
to view the adult category entries.