Hey Ya'll! My name is Dee and If this is your first time here, WELCOME to Two Of A Kind, Working On A Full House! Take your shoes off and feel free to enter the giveaways listed over on my right sidebar! Please don't forget to leave a comment on this post so I make sure to visit your blog and get to know you.
I've been blogging for about 6 months so this is my first party with 5 minutes for mom and I'm excited to meet some new bloggers!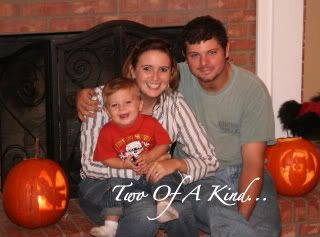 I am a 23 year old stay at home mom. I have been married my husband, Andrew for 3 1/2 years and we are crazy in love. We have an adorable 19 month old son, Evan who rules our house all on his own-but not for long! We am expecting baby number two on August 8th!! We had an early ultrasound when I was 12 weeks along and they said it was a boy-I go on Wednesday the 24th to see if it actually IS another boy!
I'm sharing my thoughts on being a mommy and all the bumps along the way! I love trying new things and meeting new people. I've always been a big reader and I even used to draw a little-way back before I was mom. I'm not that great of a cook, but I REALLY enjoy eating. I'm a chocoholic and thunderstorms scare me!
I do many product reviews and giveaways on everything from baby bibs to cameras. Chances are, there will be something for everyone. My next party will be my Mother's Day Giveaway Extravaganza where I have some fantastic sponsors lined up for you so be sure to check back! But don't worry, I have some amazing things in store for everyone between now and then as well!
Here is my little man at Christmas.
And THIS is the baby that is still cooking! This was at 12 weeks(I'm 20 weeks now).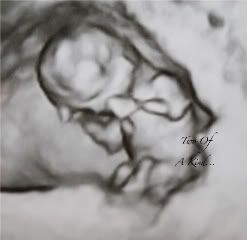 Thanks for stopping by! I add new giveaways to the list over on my right sidebar several times a week so don't forget to check back soon!
Now for the prizes I'd love to win! My top 3 are...
58- Mixer by
Moms Who Think
7-
Ergo Baby Carrier
by
A Giveaway Addicted Mommy
89- by
HG Openhouse
And if those aren't available, here are some others in the order that I'd like them.
88, 102, 19, 21, 22, 27, 118, USC2, USC16, USC 38, 41, 123, 79, USC 11
Other than that, I have a 19 month old little boy and a baby girl on the way...so whatever may fit in with us!