I am one of those people that always has their camera and video camera ready. I never know when my son is going to do something cute or new that I want to record so that I have that moment forever.
With the
Creative Vado Pocket Video Camera
, I never have to worry about carrying around a big, bulky video camera.
This is the easiest way to capture any moment that you want. It is smaller than your hand so you can easily throw it in your diaper bag or purse to have with you at all times. It is so light that you won't even know it is in there!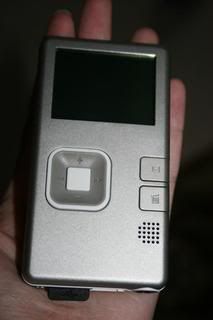 Features of the Vado Pocket Cam:
-Records up to 2 hours of video
-2x zoom
-Amazing low-light performance
-Easy to share video
-Rechargeable via USB
-Runs for 2 hours before needing to be charged
-2" antiglare screen
-Available in pink or silver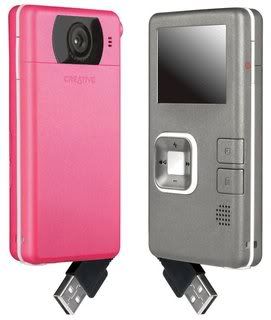 I love that I don't have to worry about any extra cords or batteries. There is a flexible USB cable at the bottom of the camera that you simply plug into your computer to charge or share video. Taking and sharing videos couldn't be any easier!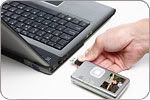 We have had the most fun with this video camera. With my bulky recorder, I never sent videos to my family. Honestly, I'm not even sure how to do it! Our family members that live out of town keep asking to see videos instead of just pictures of my son.
The first time I used it was at my parent's house. My dad is not so great at using technology but fell in love with the ease of the Vado. He has already told my mom that he wants one too.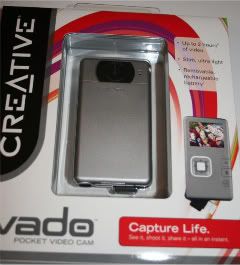 The Vado Pocket Cam travels in the diaper bag with us everywhere we go. We've already captured some funny things that our son has done at a store on video. I just never know where I might want to pull it out. I can't wait to use it at the hospital when our new little girl gets here! I'm going to buy a spare battery pack so that we don't miss any of life's little moments on video!
Here is a random video that I took while my ilttle man was riding his car.
Buy It
The
Creative Vado Pocket Video Cam
is $99.99. Other accessories such as a carrying case are available for sale at the bottom of the page.
While you're there, check out all the other amazing products that
Creative
carries.