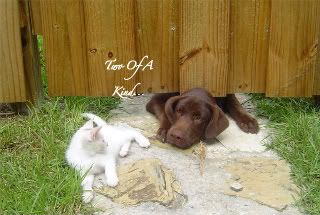 This is our dog and cat in 2006. Rocky was in the fence where the pool is and was trying to get under it to get Spot. Spot just sat there and looked at him!
For more Wordless Wednesday go check out
5 minutes for mom
and
Extraordinary Mothers
!