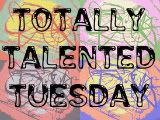 I hope everyone can join in and link up with Mr. Linky at the bottom of this post to show off the talent in your house! Just post about the talent going on around you on your blog!
Talent can be anything from anyone you know! Did your baby learn how to sit up this week? Did you write an amazing blog post? Post about it! To read more, click
HERE
!
My little man got this for Christmas and isn't completely comfortable with the gas petal. We were having to bend down and push it while walking beside him. On Saturday, hubby got out an oar and pushed the petal down and walked beside him.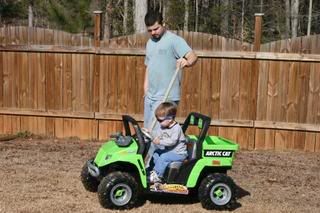 Now, post about the talent in your life and leave a link in Mr. Linky!