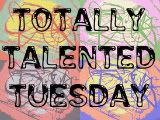 I hope everyone can join in and link up with Mr. Linky at the bottom of this post to show off the talent in their house!
Talent can be anything from anyone you know! To read more, click
HERE
!
Evan LOVES trucks, four wheelers, tractors, and anything else that goes VROOM! Santa brought him this and he is in love! He is a little short to reach the petals but his new talent this week is making mommy and daddy bend down beside him to press the petal and run beside him! :) He would sit on this thing all day if we let him!
This is Evan trying out his new ride on Christmas morning! He was NOT interested in his other presents AT ALL!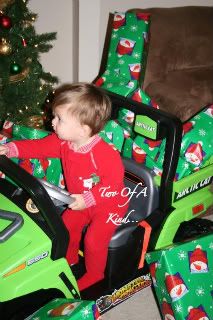 I can't wait to see all the talent going on at your house!!