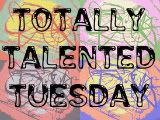 Thank you to everyone who played along last week! I hope more people kept an eye out for all the talent in their house this week and will play along! I know many of you are probably really busy with all things Christmas!
Talent can be anything from anyone you know! To read more, click
HERE
!
If you missed my post yesterday, I was a little worried because I had some bleeding on Sunday. Yesterday I went for another ultrasound and baby is completely fine. The difference from my ultrasound last Wednesday and yesterday was amazing!! Baby is more than just a blob now! It has all the beginnings of a head, some legs, and arms! There is even a placenta growing now!! We were even able to see a spine and everything this week!
This baby has definitely had the most talent this week and has even succeeded at scaring me to death! It takes lots of talent to be SOOOO tiny and have my worried out of my mind! I am also impressed with how fast this baby is growing!!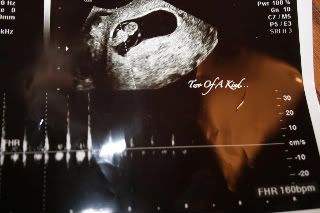 I can't wait to see all the talent going on at your house!!