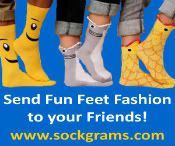 Sock Grams
was so excited about all the people that entered the giveaway last week that they decided to do ANOTHER one!! That's right...those of you that didn't win the two pairs of socks last week have another chance this week!!!
If you somehow missed my Sock Grams giveaway last week, they gave away a pair of Snowman Toe Socks AND a pair of Birthday Girl socks!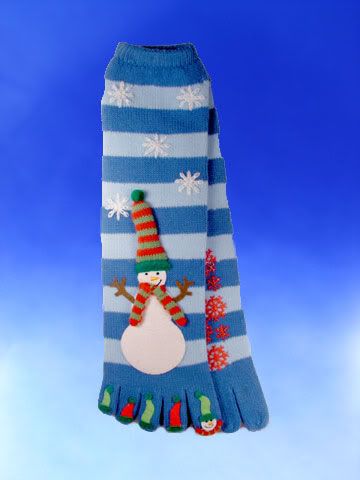 I explained all about them in last week's giveaway but this is how it works. Sock Grams is an EXTREMELY affordable way to send gifts to friends and family for ANY occasion! They have socks for anything from weddings and job promotions to Christmas and Valentines Day! They are ALL under $11.95 and shipping is FREE!!!!
There are three steps to sending these cute sock grams:
1-browse through all of their socks by recipient, occasion, or even pattern!
2-choose a card and leave a cute message.
3-THEN they add FREE amazing foot balm(or stickers if you're sending socks to kids),wrap it, AND mail it to them!
Sock Grams is giving away a pair of their Turkey socks just in time for Thanksgiving. You can keep them for yourself or send them to a friend or relative! I don't own any Thanksgiving socks, but these are so neat!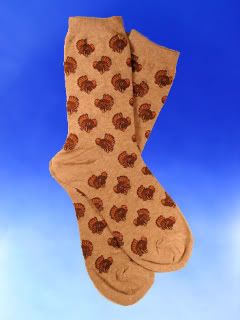 WIN IT:
Go to
Sock Grams
, take a look around and come back here and comment on your favorite pair!
EXTRA ENTRIES
You can do any of these things for an extra entry. Make sure to leave a separate comment for EACH thing you do.
1- Follow my blog(look on the right side of the screen and click on "FOLLOW MY BLOG"). If you already follow my blog, you get an extra entry too....MAKE SURE TO LEAVE A SEPARATE COMMENT!
2- If you have a blog, grab my button and put it on your sidebar. Make sure to tell me in a separate comment that you did so!
3- Add my blog to your technorati favorites(just click on the green and white button under my followers)! Leave a comment letting me know you did!!
4- Buy a pair of socks from
Sock Grams
by the end of this giveaway!
5- Blog about this contest with a link back to this giveaway AND a link back to
Sock Grams
! Leave a comment here with a link to the post.
Contest ends at 11:59pm EST on Nov 16th when I will draw a winner at random. PLEASE leave you email address if it is not visible on your profile or make sure to check back here to see if you won. I will notify the winner on Nov 17rd and they will have 36 hours to respond before I will choose new winners!