Over the past month or so I have won quite a few giveaways and am SUPER thankful. Before that, I had won a few more but have recently decided to keep track of who they came from and take pictures of them! They deserve a HUGE thank you from me!
I was going to do a separate post for each one, but that would get a bit long! SO, I have decided to write a post once a month or so to show my thanks for all the great giveaways that I've won!
Here are the latest ones...
Thank you so much to
Mommy In Charge
for the 20 dollar gift card that I won for
The Baby Marketplace
!!!
They have such wonderful items, it was hard for me to decide what to get with my $20 gift card!!
Evan LOVES bath time so I decided to go with a bath book and puppet!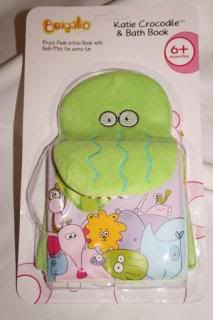 I wanted to give a big thank you for winning the
Diamonds Are So Prosaic giveaway
which included the book AND a home manicure set! I can't wait to read the book and use my manicure set! Once I read it, I promise to post my thoughts on the book so you can know if you should run out and buy it or not!
I won a giveaway on
Queenie's Little Kingdom's
!!
I got The Five Love Languages by Gary Chapman. I have heard SO much about this book and am so excited to finally get to read it!
I won the Twilight book from Tara over at
Not So Perfect
!! Can you believe that I haven't read it yet? I am a HUGE reader and all of my friends couldn't believe that I still hadn't read Twilight! I saw the giveaway on Tara's blog and entered! I plan on starting to read it TODAY! I'm super excited and will be posting my thoughts on it soon!
Thank you to
A Wrestling Addicted Mommy
for my pink ribbon yoga sandals! They are so neat! I admit to being a little skeptical about them...but they really are comfortable! I wore them around the house for a few days trying them out! They'll also be great for pedicures!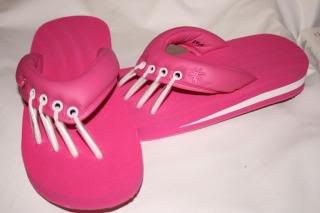 Thank you to Emily over at
Simple Reviews
for this adorable tote! My little sister has already claimed it as HERS!
I am SO grateful for all of the amazing giveaways that I won! Thank you ladies! And to my readers...make sure to go check out their blogs because you never know when they may have another great giveaway!