This will probably be the first time most of you have visited my blog and I wanted to say WELCOME! This is it. I'm jumping into my first giveaway!!! I've been saving my GREAT giveaways for the
bloggy giveaways carnival
! I'm so excited!!! I first learned about the carnival a few months ago and have since started my own blog! I have a few more great giveaways going on so make sure to check them out!
I am tired of sending flowers and fruit to friends and relatives that don't live close for special occasions! Sometimes just a card doesn't cut it, and flowers get so expensive! I have two aunts that don't live close and I would love to send cute things to them through the mail more often. Who doesn't love getting mail? I know I do!!!!
I ran across
Sock Grams
about and month ago and fell in love!!! Their motto is warm hearts, happy feet! On their website I can browse through their huge selection of super cute socks to send to a friend or relative for $9.95-$11.95. And the best part? Shipping is FREE!!!! These are so inexpensive that you can send them to ANYONE, ANYTIME! You don't have to wait for special occasions, just send them to someone to let them know they're in your thoughts! These would be great even for people that live NEAR you! EACH Sock Gram includes the pair of socks you choose, a greeting card that YOU choose with your special message, a .25fl oz packet of foot balm, AND is wrapped with tissue inside of a waterproof metallic envelope!!!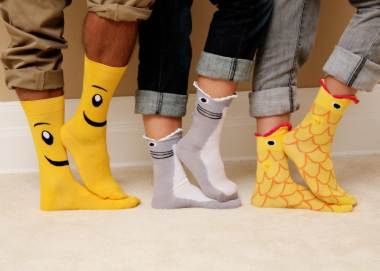 There are three steps to sending these cute sock grams:
1-browse through all of their socks by recipient, occasion, or even pattern!
2-choose a card and leave a cute message.
3-THEN they add FREE amazing foot balm(or stickers if you're sending socks to kids),wrap it, AND mail it to them!
Think how excited you'd be to get a pair of unexpected cute socks! They have socks for every type of person! You could send some for a birthday, a promotion, even a wedding!
WIN IT!
NOW for the Giveaway!
Sock Grams
has offered to give away TWO pairs of socks! That's right, TWO winners!!! One winner will the get Pink Birthday Girl Socks and the other will get Snowman Toe Socks!!! The contest is only open to US residents.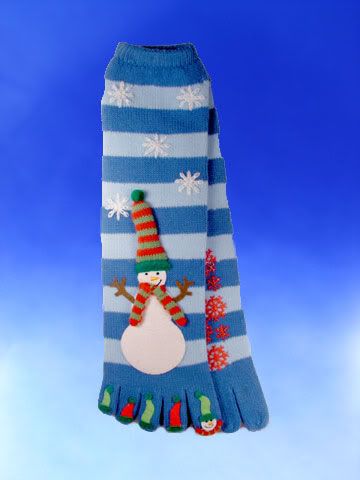 To win, visit
Sock Grams
and browse around. Come back here and tell me which pair(other than the giveaway items) are your favorite AND which pair you would want if you won, the Pink Birthday Girl OR the Snowman Toe Socks! You must do BOTH things to qualify!
Contest ends at 11:59pm EST on Nov 2 when I will draw TWO winners at random. PLEASE leave you email address if it is not visible on your profile or make sure to check back here to see if you won. I will notify the winners on Nov 3rd and they will have 24 hours to respond before I will choose new winners!
Want EXTRA entries? You can do any of these things for an extra entry. Make sure to leave a separate comment for EACH thing you do.
1- Follow my blog(look on the right side of the screen and click on "FOLLOW MY BLOG").
2- If you have a blog, grab my button and put it on your sidebar.
3- Buy a pair of socks from
Sock Grams
by the end of this giveaway!
4- Blog about this contest with a link back to this giveaway AND a link back to
Sock Grams
! Leave a comment here with a link to the post.
***Don't forget to enter my other giveaways listed over to the side of my page and to go enter all the other great giveaways over at the
bloggy giveaway carnival
!***