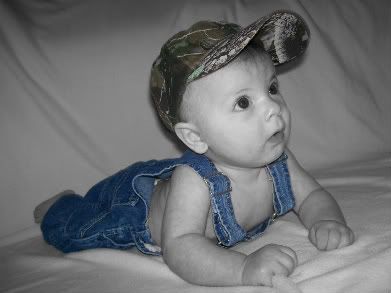 I used to do "photo shoots" all the time before he could move around too much! Now its almost impossible to do them by myself because he moves away before I can get some good shots!
Go check out more A Thousand Words Thursday over at
Cheaper Than Therapy
!