We carved our pumpkins a few days ago and we had lots of fun doing it. Its one of my favorite things to do because my family does it together! My dad carved one pumpkin, and hubby carved the other one!
HERE are our pumpkins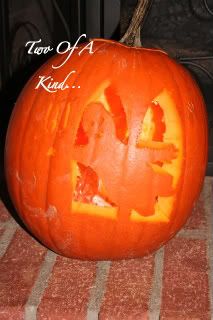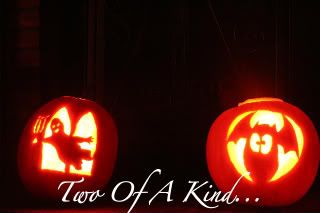 HAPPY HALLOWEEN FROM OUR FAMILY TO YOURS!!!!!!!!!!!!!!!!