Three years ago today, Andrew and I said I DO!!! Its hard for me to believe that we've been married for three years already...time does fly! Three years ago we were both still in college, now we're living in the house we built over 2 years ago and we have a handsome one year old boy! Its amazing how much things can change in that short amount of time! Here's my little trip down memory lane...
This is about 6 months after we started dating(its amazing how many more pictures we take now that we've had a baby)...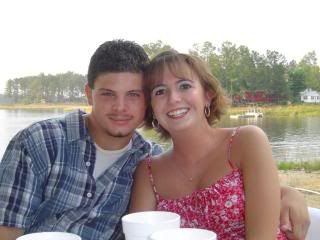 This is when we got married(Oct 16, 2005)...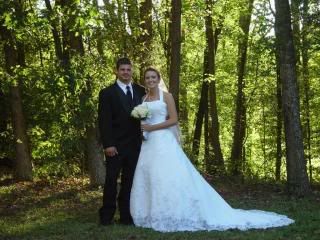 And here we are on Evan's first birthday...